Things To Do In Cameron Highlands
Top 10 things to do in Cameron Highlands
Cameron Highlands is popular with the fresh and cool weather, which is full of vegetables and flowers farm. Cameron Highlands is surrounded by natural farms and forests, you can enjoy the nature of the beautiful landscape.
Here are the Top 10 activities you can experience or indulge in when you're in Cameron Highlands:
Boh tea plantation is a must-visit attraction at Cameron Highlands. The tea company was founded in 1929 and covers three plantations or tea gardens as they are known.  These are Fairlie Tea Garden, Habu Tea Garden (which was the first garden), and the Sungai Palas Tea Garden.   The travel across these plantations offers views that are breathtaking, as visitors make their way through rolling hills on narrow hillside roads.
The Sungai Palas Tea Centre offers visitors a chance to learn about how tea is processed and packaged in a guided factory tour, finishing off with a nice pit stop at their cafe to enjoy a variety of teas and cakes.
To enter the Sungai Palas plantation, visitors have to take the lane near the Ee Feng Gu Honey Bee Farm in Brinchang, which is the same route visitors use towards Gunung Brinchang.   The tea center operates from 9 am to 4 pm and is closed on Mondays.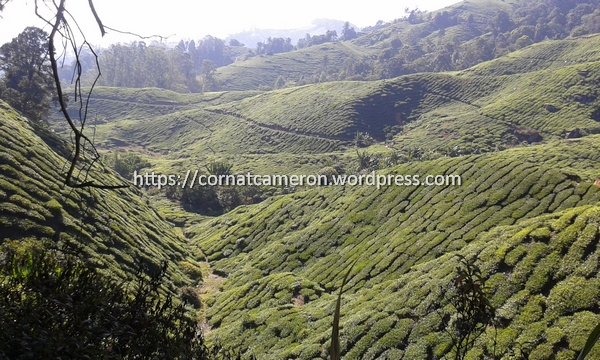 Jungle walks
Nature lovers and walking enthusiasts can take advantage of the hilly terrain and tracks to enjoy Cameron Highland's natural beauty.  This hill station offers walks of varying difficulties, with some being a casual stroll while others are more strenuous.  Some of these tracks take you into the jungle and offer views of the misty mountains.  The tracks are marked 1 to 10, with a range of difficulties, from climbing Gunung Brinchang or crossing Gunung Beremban.
An easy one is Track 5 or Path 5 where you can walk through the Malaysian Agriculture Research and Development Institution and head on the road towards Tanah Rata.  Visitors are advised to speak to a local guide on the current situation of walking tracks before embarking on a walk alone, as some trails may be closed due to bad weather.
Those keen on doing strenuous hikes are also told to bring sufficient equipment like torchlights, warm clothing, and water, and to not leave without informing a guide or hotel staff as the tracks may be more difficult to tackle than expected.  Locals often talk about the mysterious disappearance of American entrepreneur Jim Thompson during a hike in 1967.  Even local guides and Orang Asli trackers – who know the terrain like the back of their hands – failed to find him.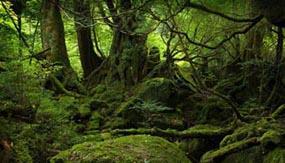 Visit Farms
Cameron Highland's cool temperatures are conducive to planting a wide variety of fruits and vegetables.  Farms are located in the Highlands' main towns, starting from Ringlet right up to Brinchang. Visitors are encouraged to head to Tringkap or Kuala Terla to have a look at the larger vegetable farms which grow crops like cabbage, cauliflower, and spinach.  Cameron Highlands also boasts large strawberry farms, so be sure to stop by the Big Red Strawberry Farm, also known as Taman Agro Tourism Cameron Highlands to hand-pick strawberries or enjoy some freshly made strawberry ice cream.
This beautiful hill station also offers travelers a chance to explore flower farms, located in the Bertam Valley, Kampung Raja, the Blue Valley, and the Habu area.  Many varieties of daisies, roses, and chrysanthemums thrive in this environment.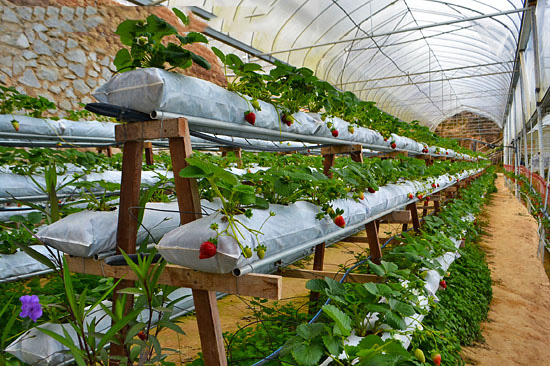 Steamboat cuisine
Although not originally from Cameron Highlands, the Chinese Steamboat has caught on at the hill station and visitors can choose from the dozens of restaurants that offer this cuisine, loosely based on the fondue concept.  Patrons get meat, vegetables and noodles to be dipped into a boiling pot filled with stock or spicy Tom Yam soup.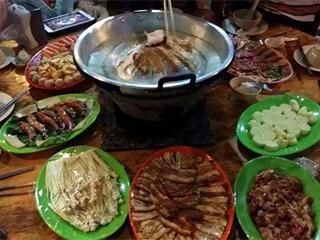 The newest attraction is the Lavender Garden just before Tringkap town, a theme park with rows of lavender plants. Perfect place for a photoshoot.
Apart from Lavender, there were many other types of flowers like daisies, peonies, roses, etc.
There is a small gift shop near the exit where you can buy gifts, lavender products like potted lavender plants, soft toys, towel hangers, perfumes, and artificial lavender plants. It also has a cafe offering cakes, brownies, strawberry milkshakes, and ice creams.
The center opens daily and charges RM15 per adult and RM10 for children.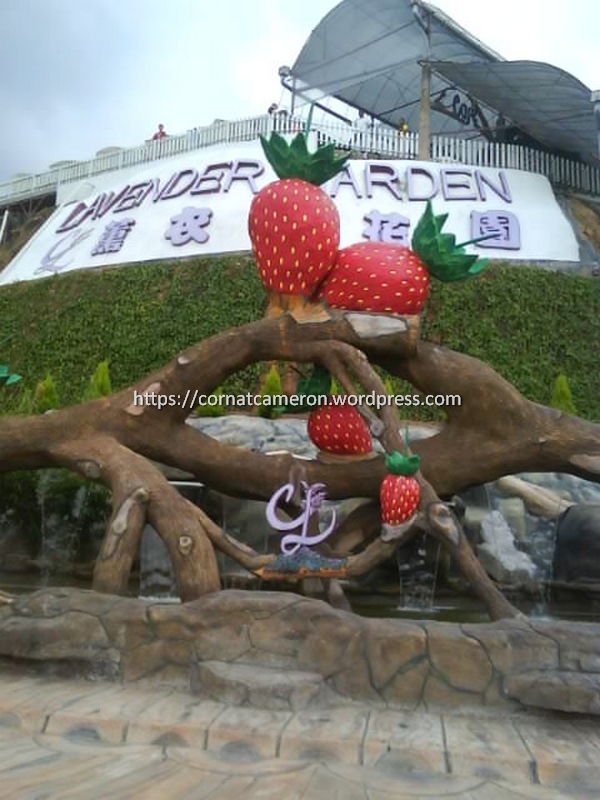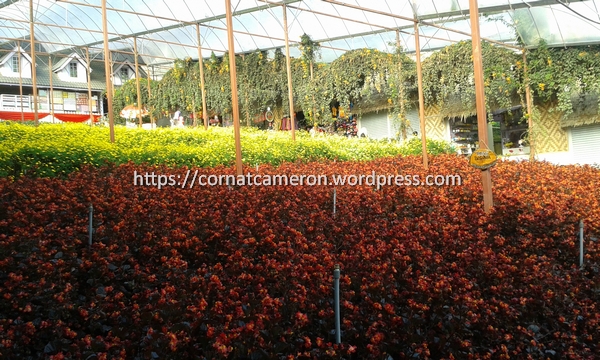 Stall around Markets
The market in Cameron Highlands consists of two types, the Pasar Pagi (Morning Market) and the Pasar Malam (Night Market).   The morning market is everywhere in Cameron Highlands, mostly operating during the weekend from 8 am-6 pm. On a normal weekday, not many stalls will be open. The night market is situated in Brinchang and set up from about 3 pm until 10 pm.  Visitors can buy just about anything in these markets, from vegetables, flowers, and fruits to gifts and souvenirs.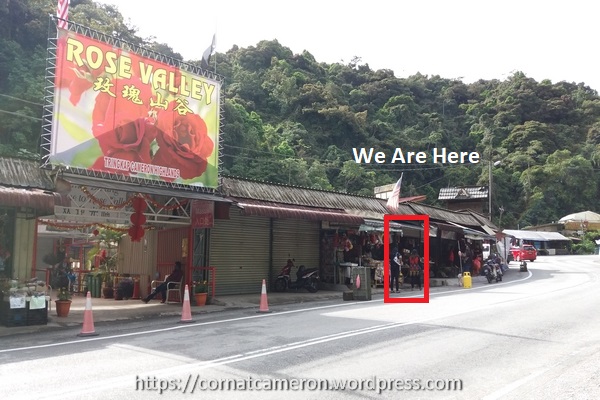 Butterfly farm
Families and nature lovers can enjoy the butterfly farm where several species of this colorful insect live.  It is essentially a garden built on a hill slope and is known to be one of the older tourist attractions in the area.  The Butterfly Farm is located close to the famous Kea Farm, about 3km from Brinchang.  Among the highlights of this farm are free-flying butterflies, a tortoise pen, and a mini insectarium. Open daily, tickets are between RM2 and RM5, with a free guided tour when available.
Bee Farm
A not-too-distant cousin of the butterfly attraction is the bee farm.  There are several farms of this sort in the area, in Ringlet, Tringkap, and Kea Farm.  Watch how local honey is cultivated and learn to appreciate the role of bees in balancing the ecosystem from the exhibitions at the farms. Don't forget to sample the various types of honey available.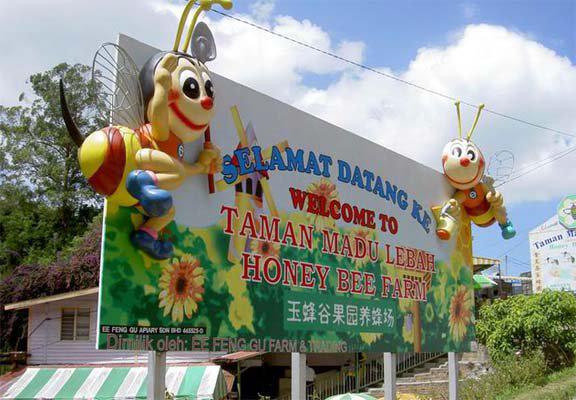 Waterfalls
Beautiful waterfalls are often part and parcel of lush hilly terrains and mountainous regions.  There are several waterfalls in the area, one of which is on the way to the highlands, if visitors are traveling from Tapah.  This is the Lata Iskandar waterfall, a popular picnic spot and a pit stop for drivers and passengers to stretch their legs and enjoy the cool fresh air.  Two other famous waterfalls are the Parit Falls, located off Trail 4, and Robinson Waterfalls which hikers can get to from Trail 9.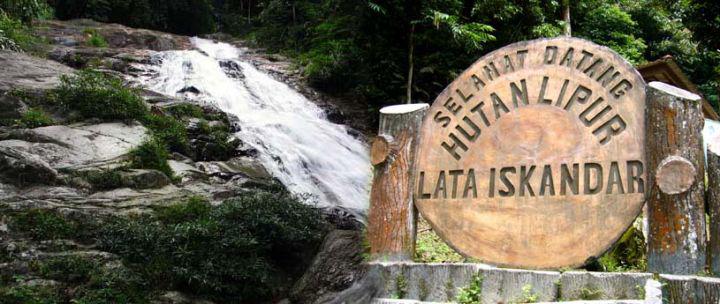 Cactus Valley
Cactus Valley boasts a large variety of cactuses, some as old as 60 years.  Patrons who are curious about the cactus can explore the colorful spiky plants, which come in all shapes and sizes. Located on a hillside area close to Brinchang, the farm also cultivates a range of flowers, apple trees, and passion fruit plants.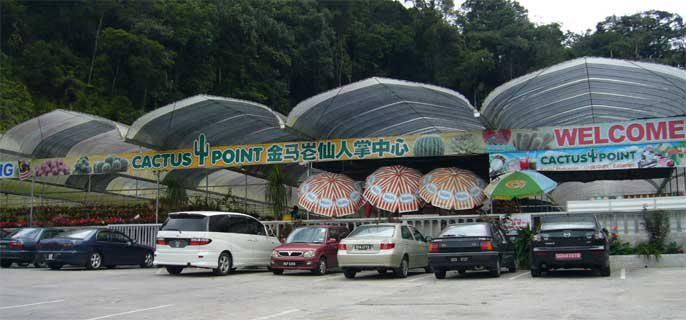 Share with your friends if you like this post. Tell us your opinion in the comment below.