Frequent Ask Question for White Sweet Corn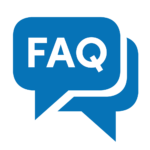 What is different our white sweet corn from others? Why our sweet corn is good?
Our white sweet corn is called "Fruit corn", which means eat the sweet corn like a fruit. Just eat our sweet corn raw, without cooking. You can taste the most original and fresh taste of the corn. The most different are our corn seed are an import from the United State, others corn seed are an import from Taiwan or China. We are the only one plant this type of white sweet corn in Malaysia. Read why our sweet corn is good here.
2. Why our sweet corn is more expensive than others?
We import the best quality corn seed from the United States. Normal corn seed for a bottle costs about RM50-100, but our white sweet corn seeds have cost us over one thousand just a small package. The cost of corn seed is 10 times expensive than the normal corn. We import the best quality sweet corn seed from the US that you cannot find on the market.
3. Where can I buy sweet corn, Cameron?
We are selling sweet corn Cameron at Rose Valley, Tringkap, Cameron Highlands. You can come to our stall to purchase sweet corn every Saturday, Sunday, and public holidays. We can deliver to your house in KL & Selangor during CMO. You can call us for a reservation.
4. Do you have any branch at KL? Do you supply any shop at KL? Where to buy other than Cameron?
No. We never supply. We sell on Rose Valley, Cameron Highlands only. We can ship to KL during MCO.
5. Is it all white color sweet corn is the same?
No. White color corns got many species, all different types of sweet corn the taste is different.
6. Are your sweet corn is organic?
We are considering half organic. When the corn plant young we put the pesticide, we stop the pesticide one month before harvest.
7. Why your sweet corn so sweet like honey? Are you adding sugar when planting?
No, we never add sugar when planting sweet corn and it is not able to add sugar when planting. Our white sweet corn is sweet is because we bought the best corn seed from the United States.
8. Where is the corn farm? Can I visit the corn farm?
Our corn farm is located 3 kilometers from Rose Valley, Tringkap, Cameron Highlands. We are not open to the public, only some of the regular customers will come to our corn farm to buy the sweet corn.
9. I see many stalls selling sweet corn at Pasar Malam, I think that all are the plant at Cameron. Am I correct?
No, you are wrong. The majority of sweet corns selling at Cameron Highlands are delivered from Ipoh or Kelantan. That is not planted at Cameron, we see many lorries carry sweet corn from another state to Cameron Highlands.  Around 90% of corn selling in Cameron is not planting here because the farm at Cameron is expensive and not big. Read our buying guide for more details.
10. How many days the sweet corn can keep? How to keep white sweet corn fresh?
Normally our sweet corn can keep about 7 days. If you keep sweet corn on refrigeration it can keep a week plus.  Read here for the details on how to keep white sweet corn fresh.
11. White sweet corn is good to eat raw or cook it?
Our customer's majority like to eat raw without cooking. After you cook the taste of sweet corn is different from you eat in raw. This is up to the individual, some customers like to cook before eating. If you seldom eat sweet corn raw you can cook it.
12. How to cook sweet corn?
We suggest you steam or boil the sweet corn. Boil about 1-2 minutes, steams about 5-7 minutes. Our white sweet corn is softer than other corn, please DO NOT overcook the corn. Different type sweet corn cooking time will be different, other corns should cook longer time.
13. How to choose the good sweet corn?
From outside of the sweet corn is very hard to differentiate the sweet corn is good or not. If you see the sweet corn selling take out the husks are better don't buy. The husks of the corn can protect sweet corn and help the freshness is not losing from the corn. Here is some buying mistake in Chinese.
14. I am interested in buying white sweet corn but I am no time travel to Cameron, do you have shipping service to outstation?
Yes. We are having a shipping service to Kuala Lumpur, Ipoh, and Pulau Pinang with bus express. We are so sorry temporary no delivering service to another state.
15. How much shipping fees for delivering to the outstation? How many corns in a box?
Shipping fees are different for different locations. one box can fit around 50 corns, it depends on the size of the corn.
16. Is there refundable or return if the sweet corn got problem?
Kindly contact us if you having any question, we will teach you how to store or cooking method. All type of fruits and vegetables is no refundable. If you no keep in fridge immediately after receive, we will not accept any complaint after 7 days.  Nothing is prefect, if you looking for perfect corn. I am sorry to tell you, our corn is not perfect.
17. How many days sweet corn from planting to harvest?
White sweet corns are taking 100 days from planting to harvest on Cameron Highlands. Cool-weather in Cameron makes the plant grow slowly. Hot weather like Ipoh or Kelantan just takes 50-55 days to harvest. See the growing process for sweet corn here.
18. What is sweet corn nutrition?
White sweet corn is rich in certain nutrients, and one large ear contains just 113 calories and 1.64 grams of fat. The white sweet corn is full of fiber and vitamin C. Here are the details for sweet corn nutrition facts.
19. What is the health benefit of sweet corn?
The health benefits of sweet corn are lowered LDL cholesterol, cardiovascular health, reduces the risk of hemorrhoids, colorectal cancer, memory enhancement, vision protection, prevents anemia, and cosmetic benefits. Read the details of 9 health benefits for sweet corn.
Here are some frequently asked questions. If you have other questions feel free to leave a comment below.
PS: All information on this website is suitable for our sweet corn and our products only. Different types of sweet corn may not follow my advice.