How To Keep Sweet Corn Fresh
How To Store Sweet Corn
Our pure white sweet corn is suitable to eat raw without cooking, so we called it "Fruit Corn" which means eat like fruit. It is more sweet, crunchy, and juicy when you eat fresh. Most of our customers like to eat fresh without cooking.
After you bought sweet corn please keep it in the hotel that you stay at Cameron if you are not going back on the same day. Whether Cameron Highlands is cool, keep in a hotel that is not under the hot sun is your best choice.
DO NOT: Keep in the car throughout the day
When the way to drive back to your home, keep the sweet corn in the back seat of the car so that can feel air cond. It is no problem how long your journey is, no matter 5 or 10 hours.
When you reach your home, keep all sweet corns in the refrigeration immediately. Tie up the plastic bag for the sweet corn and put it in the fridge. The end of the cob faces outside, if not your plastic bag will be broken because sometimes the end of the cob is sharp. Some customers like to remove outside leaves, just leave a few leaves to keep in the fridge. Actually, this is not the right way. The leaf of sweet corn protects the sweet corn avoiding losing the freshness and sweetness of the sweet corn. If you just leave a few leaves of sweet corn, the freshness will start losing and cannot keep more days. You no need to remove the leaf of the sweet corn because our sweet corn leaf is less. When you buy our sweet corn, just put it in a plastic bag, tight it then keeps it in the fridge. After one week, the sweetness of sweet corn will be lost from day to day. It still can eat, just not too fresh after keep more than a week.
You can eat it raw, take it out from the fridge, and can eat it immediately. When you take it out from the fridge and eat it is the same as you eat when you are at Cameron Highlands.  You can keep one week plus in the fridge. If you don't like eat-in raw, you can cook it. Normally we boil or steam it. After the water boil, take our sweet corn from the fridge, remove the husk and silk put it into the hot water. Boil 1 or 2 minutes, our sweet corn can eat. If you like steam, around 5-7 minutes can eat. Our sweet corn is soft and epidermis is thin, cook very fast can eat.
NOT ALL types of sweet corn cooked for a few minutes can eat. Cooking time is depend on the different types of sweet corn. Some sweet corn is harder and needs to cook a long time. The pearl corn normally needs to cook at least 10 minutes, some yellow corn needs to cook for 30 minutes. Our sweet corn is special, different from other types of sweet corn.
Suggestion: Finish the sweet corn in a week's time.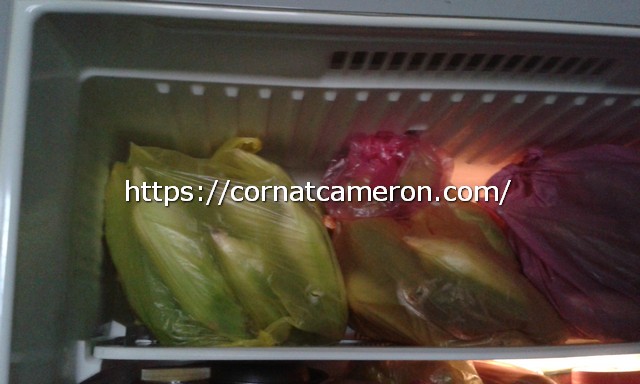 Share with your friends if you like this post. Tell us your opinion in the comment below.