The Story of Our Customers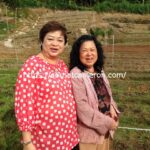 A most memorable visit to your corn farm.
My second visit in 2014 to Cameron Highlands. The first bite into the white sweet corn was juicy and sweet, can't believe it was so sweet and crunchy. A sweet corn lover since my young days as a little girl from my native hometown of Kampar, my parents would always buy them back for me.  It was only yellow-colored Sweetcorn in those days……
Your white sweet corn is 100% Cameron grown, and even tastier than the bi-colored corn – the white/yellow ones. Read more
Cindy Tan and CS Lo ( Kuala Lumpur + Hong Kong)
&
Jennie Tan and Peter Wayne Maloney ( Perth, Western Australia)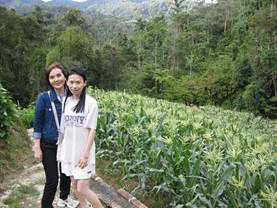 My husband and I found this quaint corn farm on the web while doing research for must-visit attractions in Cameron Highlands, with one of the results pointing straight to your homepage. A positive review from a previous customer left a good impression, and we subsequently added this corn farm to the itinerary for our group, including my 88-year-old mom. Read more
我和老公在网上策划金马仑高原的必游景点時发现这家奇特的玉米农场。浏览贵农场主页時,被你一个客户的积极评价留下了良好的印象,我们决定将这家奇特的玉米农场列入我们的行程,连同我八十八岁高龄的老妈也随行。详情
Amy Neo and family (Singapore)
More customers review our Facebook page
https://www.facebook.com/sweetcornatcameron/reviews/
More customer feedback
You are welcome to write us a short story if you had visited our corn farm or purchased our sweet corn. Email to cornatcameron@gmail.com. We will appreciate your response.