Sungai Palas Boh Tea Plantation
Sungai Palas was known as Gunung Brinchang
Sungai Palas is a tea plantation located about 5 km north of town Brinchang or 2km away from Kea Farm Market. Owned and managed by Boh Tea, it complements their main estate at Habu in Ringlet, featuring its very own tea center, visitor gallery, and show factory. Likewise, the Sungai Palas tea garden is also shut up within its own isolated valley away from the main road, with access to a narrow route past bungalow, forests, and farms. The road in begins at the left after the Butterfly Garden, with a large signboard that clearly indicates the way. The road opposite is the Bee Farm. After the short but windy stretch, the view breaks into a magnificent panorama of vast tea fields stretched across the valley and slopes.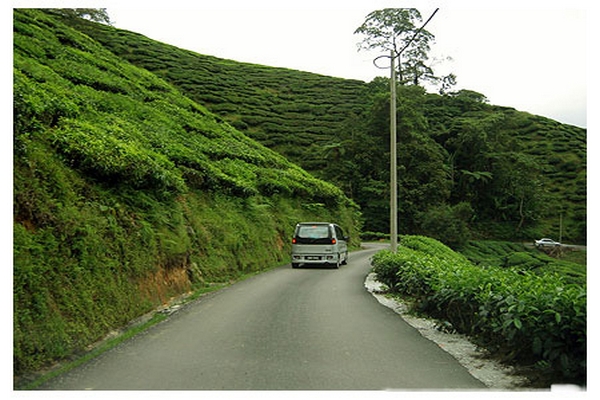 Follow the road right from the signboard until the end; the Sungai Palas Boh Tea Centre is perched on top of a small hill.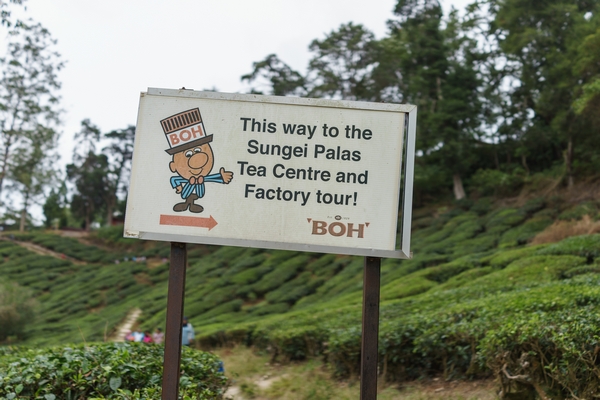 Visitors can park their car and then walk up by paved road, or trail through a tea garden that climbs across the slope.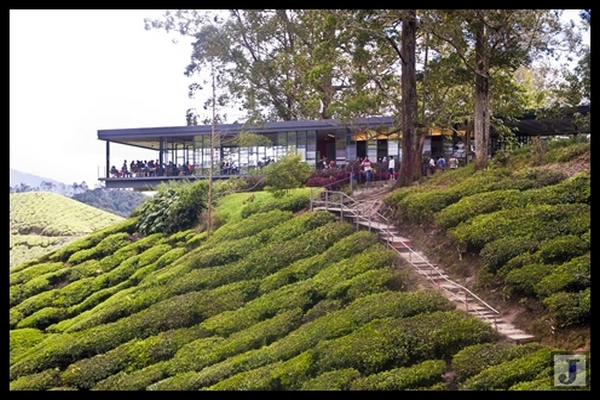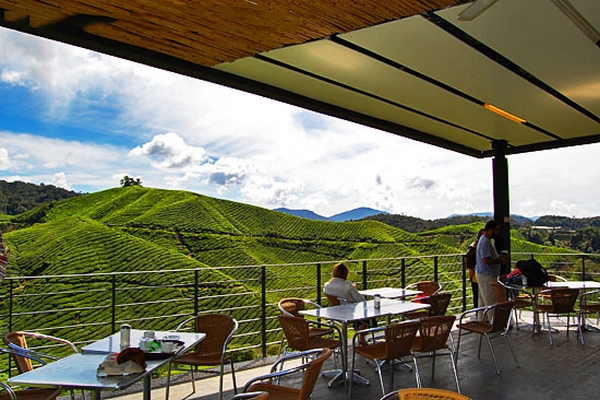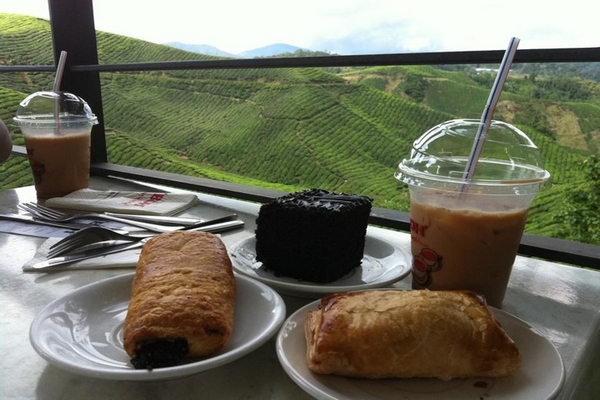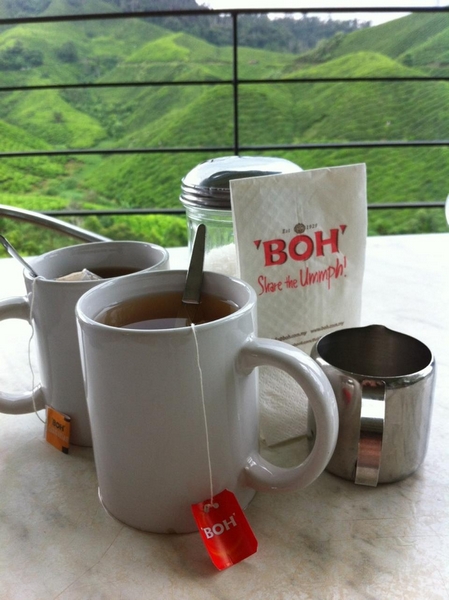 Facing the tea center is a garden area planted with lilies, cannas, and flowering shrubs; visitors often relax here under the shade of small oak trees. The tea center itself is a spacious complex with fancy bits of modern architecture and design.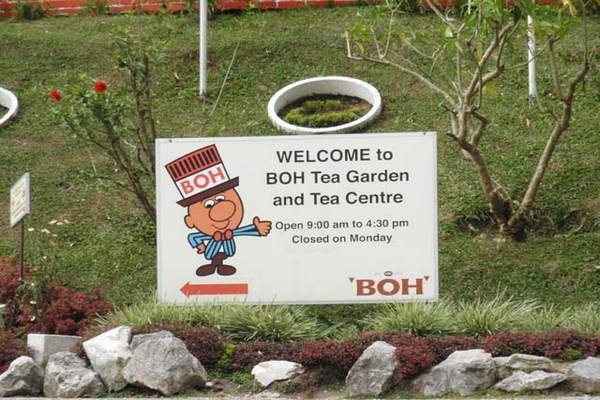 From the entrance, a cafe sits left with an overhanging platform for viewing the scenery, while the right leads through an exhibition gallery, past the Boh'Ria tea shop, next to a video room, and finally ending at a small museum and garden area. An old factory for tea production still functions at the back; it's open to visitors just like the main Boh tea estate. Sungai Palas Tea Centre is free to visit and open daily from 9 am to 4.30 pm but closes on Mondays.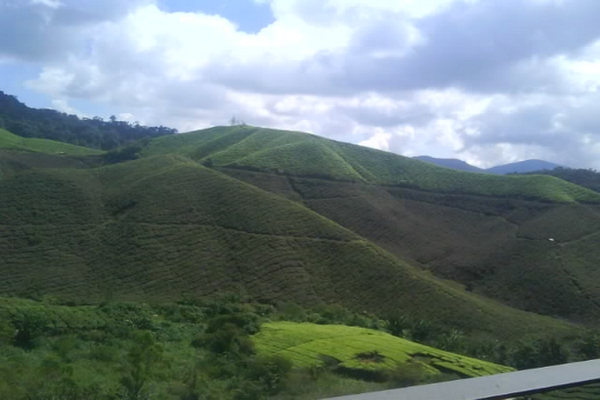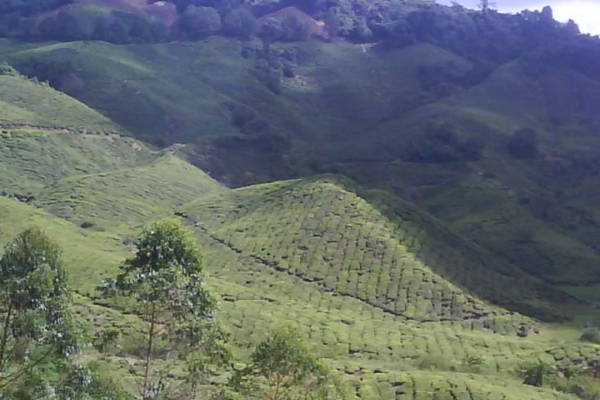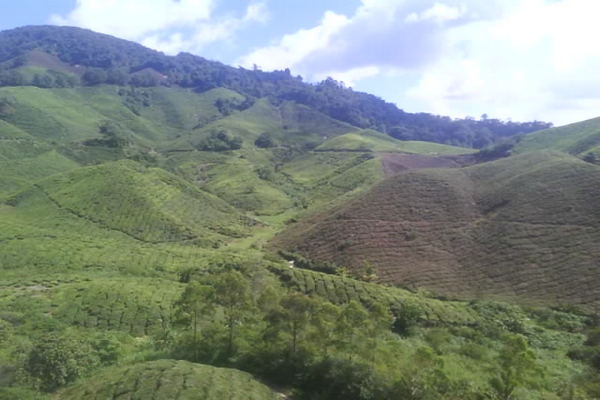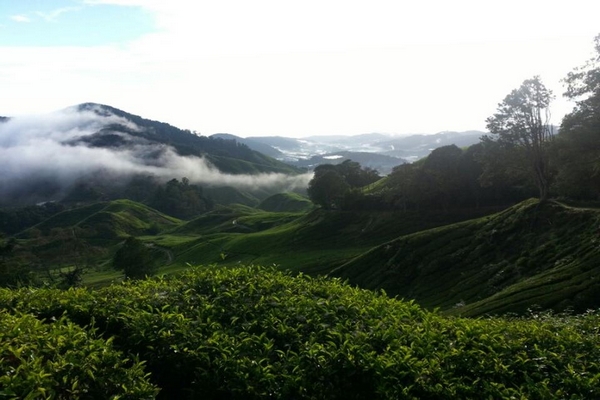 You can drive to the top of the Gunung Brinchang to see the sunrise and the whole view in Cameron Highlands. Top of Gunung Brinchang is the coolest place in Cameron Highlands, normally about 10'C in the early morning.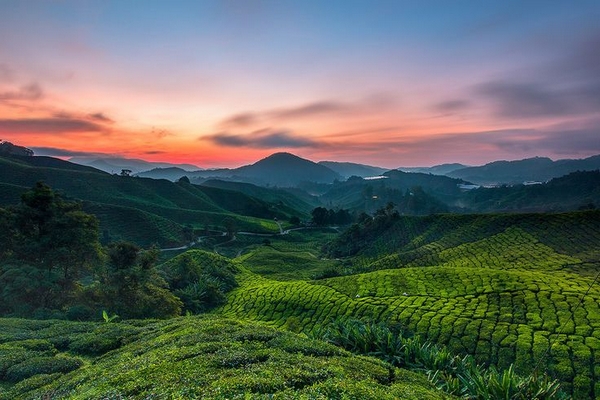 SUNGEI PALAS GARDEN
39100 Brinchang
Cameron Highlands
Tel: 605 496 2096
GPS: 4.521016, 101.401327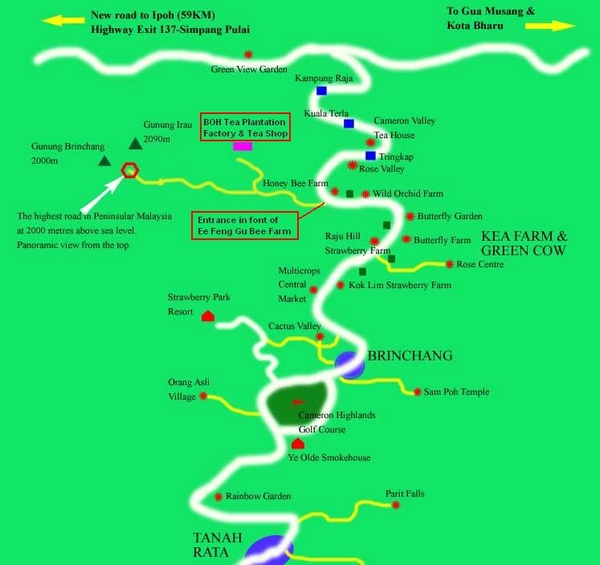 Share with your friends if you like this post. Tell us your opinion in the comment below.