Unforgettable Visit – Sweet Corn Cameron Highlands
Unforgettable visit – Sweet Corn Rendezvous @ Tringkap, Cameron Highlands
A most memorable visit to your corn farm.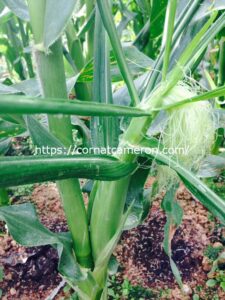 My second visit for 2014 to Cameron Highlands. The first bite into the white sweet corn was juicy and sweet, can't believe it was so sweet and crunchy. A sweet corn lover since my young days as a little girl from my native hometown of Kampar, my parents would always buy them back for me.  It was only yellow-colored sweet corn in those days……
Your white sweet corn is 100% Cameron grown, and even tastier than the bi-colored corn – the white/yellow ones,  and it was really worth every single bite.  The great part is about eating it raw like eating apples and oranges. What an awesome enjoyment right in the heart of Cameron Highlands!
Tried it boiled and steamed as well, and every bite was more delicious than the first…
Can't get enough of it. !!!!!. My Filipino maid and even my doggies love the white sweet corn kernels… ( Masarap  Mais ), she says in Tagalog……
Thank you, Vivian, for the best-tasting sweet corn in all my visits to Cameron Highlands.  And even though, I missed the chance of picking them myself, the visit will forever remain one of the best ones in my lifetime.  The 120 sticks will never be enough … I am coming back for more. 100 days from seed to mature corn, you will always be the No. 1 on my list.
Your farm grew Japanese sweet potatoes, cassava which took 2 years to mature, and also the tender baby corns really made my visit so unforgettable. I love pure honey too.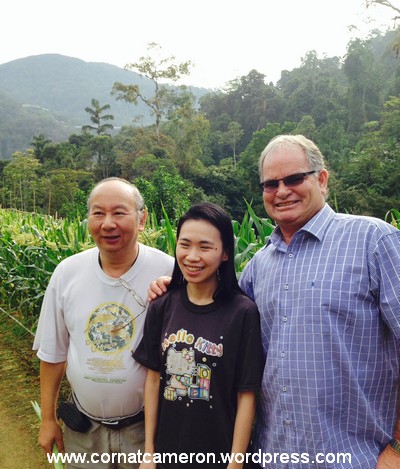 Thanks for the great farm experience ……
Cindy Tan and CS Lo ( Kuala Lumpur + Hong Kong)
&
Jennie Tan and Peter Wayne Maloney ( Perth, Western Australia)
Share with us your experience, we are appreciated your sharing.