Japanese Baked Sweet Potato Fries
Baked Japanese Sweet Potato Fries
Crispy Spiced Baked Japanese Sweet Potato fries baked in the oven, tossed with spices and coconut oil. It is healthy and Sweet. You'll forget they're good FOR you!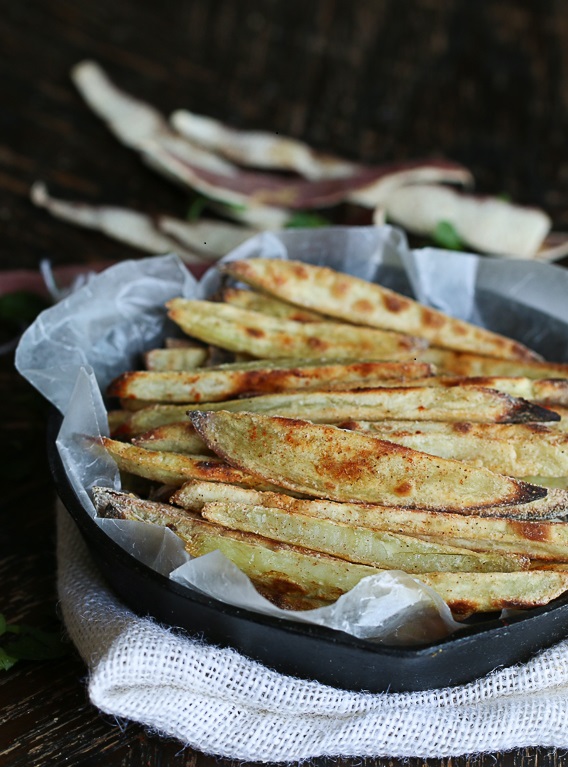 This is good for breakfast, lunch, and in between. In fact, I do not really need dessert- he is it for me- always hits the spot.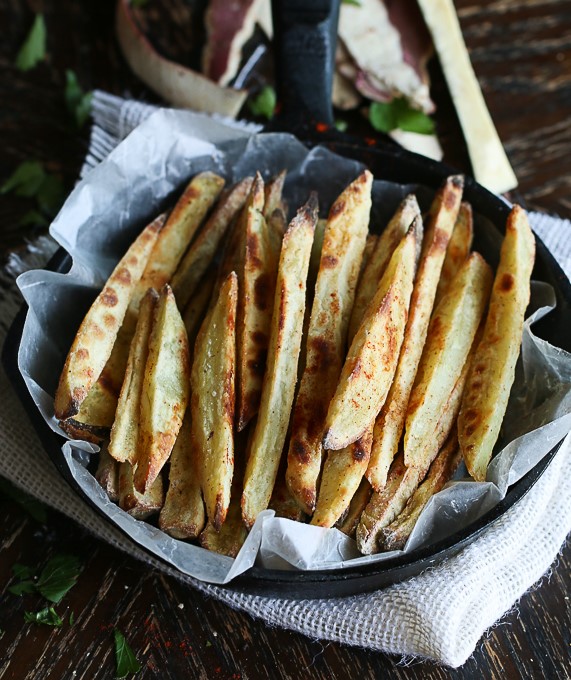 What isn't there to love about these Japanese sweet potatoes? Fried, baked, mashed as in mashed potatoes. Count me in. I will have you any way I can get you, Sweet Potato head. I am going to stop professing my love for this guy and tell you how and why you should have and eat him.
Sweet potatoes are an excellent source of energy, vitamins, antioxidants, and fiber. Really quite filling, unlike regular potatoes.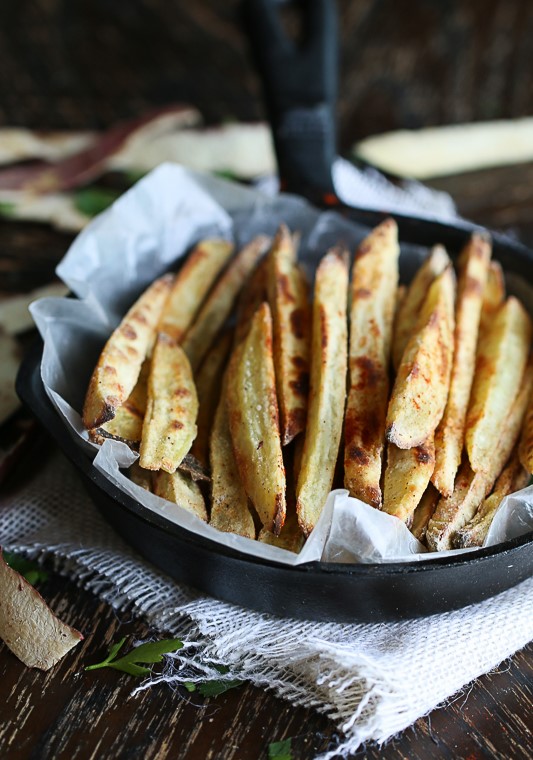 So what the heck are the differences between these Japanese sweet potatoes and regular sweet potatoes? Ask no more. Asides from the visible difference (yellowish, pale interior), there is a significant difference – taste-wise. They are denser, starchy (drier), and really sweet.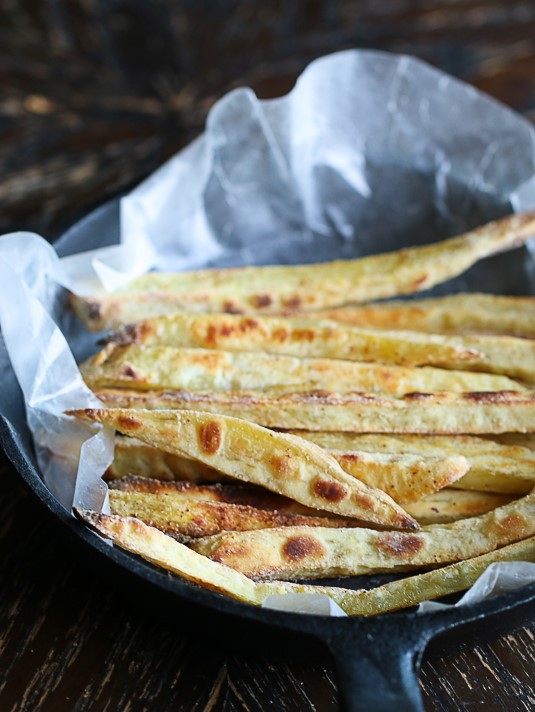 Oh, here are a couple of ways to make them. You can cut them super thin, thin, wedges, or slice them. It really doesn't matter; it just depends on how you are serving them.
How can you spice it up? I have tried a different variety of spices. My favorite and I use most often(Quick and easy) are Cajun spice and coconut oil. Love the nutty flavor of the oil and the heat of Cajun spice. It works gloriously with the natural nuttiness and Sweetness of this starchy root. Positively Addictive!!!
I can't help but use nutmeg sometimes– love nutmeg. I feel like am having dessert.
Potato starch here helps crisp them up – you can do without it.
Enjoy!
Japanese Sweet Potato Fries Recipe
Prep time: 15 mins
Cook time: 35 mins
Total time: 50 mins
Serves: 2-3
Ingredients
1-2 Japanese Sweet Potatoes
1-2 Tablespoon potato starch (optional)
1-2 tablespoons coconut or any cooking oil
½ -1 teaspoon Spice (Cajun, garlic, nutmeg, cinnamon, pepper)
Salt to taste
Instructions
Preheat the oven to 425 degrees F.
Scrub potatoes, clean, and cut them into the desired shape – the thinner the cut, the less time to cook – make sure they are even for even cooking.
In a large bowl mix with potato starch until thorough combine. Remove and shake off the excess potato starch. Add the oil and toss to combine.
Spread the potatoes in a single layer on a baking sheet. You may have to use two, depending on the quantity.
Bake the potatoes for 25-35 minutes, flipping them every 15 minutes with a spatula until they're evenly browned and crispy, according to preference. After 25 minutes you have to check on them every 5 minutes.
Allow cooling slightly, and serve immediately.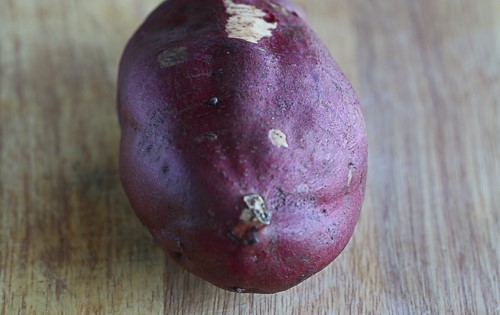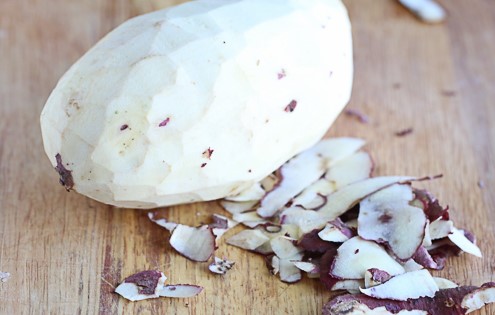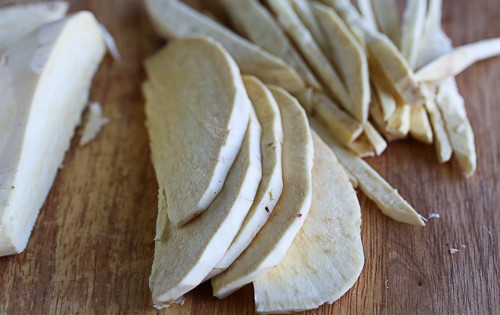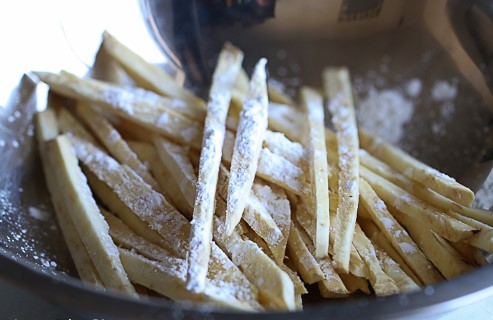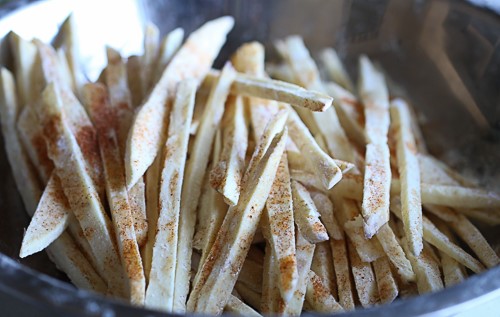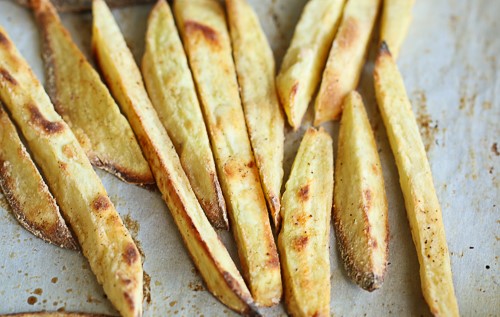 Share with your friends if you like this post. Tell us your opinion in the comment below.